Not another reading list
A delay, some distractions and a duck.
Previously on Duck of Dystopia
Lucky just to be inside, not sprayed with insecticide,
Groceries, pretty please, no more cops today.
Power coup in Hungary, Kim fires missiles in the sea,
Clean room, get on zoom, this will go away.
Wonder Woman can't sing, Backstreet Boys still got that zing,
Ramayan is rerunning and so is troll impunity,
Britney is a communist, Charles beats virus, Queen is pissed,
House arrest, need more tests, work on that immunity!
I hope you and yours are safe and healthy.
So it turns out I began the very first issue of this newsletter with a lie - Chosen Spirits will not be out in April, it's impossible for anyone to set a date at the moment, and given the complete devastation around us it feels bad to even feel bad about this. On the bright side, it's just a delay, and given that you have probably been bombarded by reading lists and suggestions from 800 sources, it's not a delay you'll notice. I'll post when the preorder link is ready.
I'm assuming a lot of your waking hours are spent reading about the Coronavirus, so this mail will be about other things, as much as that is possible in a world united in horror against viruses both virus-sized and human-sized. So, just a couple of links I thought were essential reading, in case you've missed them: How will the the coronavirus end? How does it behave inside a patient?
And then we'll embrace privilege, distract ourselves and move on in our chariots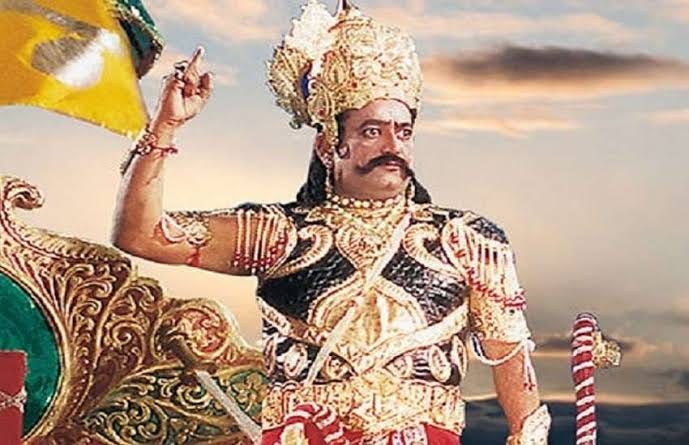 Anyway.
I hope your lockdowns are going well, wherever in the world you are. Not as well as the King of Thailand's, clearly, but still. You're definitely doing better than the Chinese movie theatres that decided they were opening, announced plans of screening the world's biggest movie hits, and then quickly cancelled those plans.
Many overachievers are cooking nonstop. In case you've already cooked everything, try this 4000-year-old Babylonian stew recipe. And in case you want to stay in that general far-from-now timezone, read about the world's first author, Sumerian high priestess Enheduanna (not to be confused with the world's first novelist, 11th-century Japanese noblewoman Murasaki Shikibu ).
What have you been doing? Are you able to try new things after your work/domestic responsibilities? Here's a post I wrote for Reader's Digest about not trying to write King Lear while in lockdown.
In my own fields, I've seen a lot of artists coping with the lockdown by sharing material for free download, or going live on video to perform, or give talks, or have discussions, or other fun and heartwarming things. I got myself works by Adrian Tchaikovsky, Gareth L Powell and Tade Thompson that I haven't read yet - and I must also confess I have barely scratched the surface of the to-read list I had cheerfully announced in the previous issue. It's fine, it's an unprecedented pandemic, and we don't have to achieve peak productivity goals. Currently reading Broken Stars (edited/translated by Ken Liu), and you should too.
One must-add, though. NK Jemisin's new book is available. The reviews are fantastic. Go get it. And for far better books coverage than my sporadic bursts of enthusiasm, do subscribe to friend and newsletter inspiration Deepanjana Pal's Dear Reader, and then demand she write another novel, please.
Have been just as non-active on the show-watching front, though this made me want to watch Damen Lindelof's brilliant Watchmen sequel all over again.
Seriously, that show was so good, and it was so difficult from so many different storytelling angles to achieve what they did.
If you're looking for things to watch obsessively, some good news - the new Killing Eve season is releasing early, April 12.
Another thing that's coming up, according to reliable source, friend-who-introduced-me-to-it, newsletter inspiration and all-round star Meenakshi Madhavan (subscribe!) is a new season of the Japanese reality show Terrace House, which is interesting at any time (a polite, collaborative, non-melodramatic, emotionally engaging Big Brother, intercut with a roomful of lovingly jeering commentators? Yes please) but will probably be an extremely fascinating meta-layered experience at a time of enforced (and hopefully non-Big-Brother-like) home confinement. For lockdown-relevant new reality shows, there's also The Circle, which is interesting in that they run an experiment where people's social media characters are the players and the players only meet at the very end (social distancing etc) and the quite atrocious but watchable Love is Blind, where some people decide to get married without meeting each other and predictable consequences predictably occur.
Meanwhile someone already made a Coronavirus film - set in an elevator. And Bob Dylan released a new song, it's 17 minutes long but you have time.
And the costume designers of His Dark Materials are sewing scrubs for British medics right now, which is nice. Hope they all survive, and those scrubs immediately transform into polar bear armour.
Q+A: How do I get my long-postponed novel started while I'm in lockdown?
(Anon, email)
Let's remove the lockdown part of this question because
It turns out a global pandemic, or any massive calamity I'm guessing, is a tough time to be creative and hyper-productive for a number of reasons. Breathe, embrace your privilege, don't put unnecessary pressure on yourself.

A lack of time wasn't the only problem before (see RD piece, linked to above)

Getting started with a large personal project is often the hardest part even under normal circumstances. This might be why you haven't started thus far, and that was in hopefully non-dystopian surroundings.
And so let's look only at: how do I get my long-postponed (novel/ screenplay/ comic script/ story/ podcast) started?
Are you waiting for perfection? You will never attain perfection. And the nice thing is until it's out you can keep making it better. So write a terrible first draft and then go from there. It's much easier to improve something already done.

Are you feeling huge gaps in preparation/knowledge/talent/planning? That's just creative insecurity/imposter syndrome. Some of those gaps go away with practice and then you become aware of new ones and then you worry about those. Unless you've just not done enough prep in terms of research/pre-production in various forms, in which case go and do that until you can no longer stand to, and then wing it.

Are you not aware of the right process to do it? There is no right way. There is Your process, which you will figure out through practice and nothing else. Some formats need to follow industry standards of course, so you need to look those up.

Are you waiting for permission? Hah. Whose permission do you need? Here take mine.
Also here is a duck I enjoyed:
---
Back in a bit
To support this newsletter, do buy one of my books, in India, the US or the UK
If you haven't yet, do sign up to this newsletter to receive new instalments in your inbox, along with occasional email-only exclusives.
Meanwhile, do join me on Twitter, FB or Instagram, or drop in at my website.
Until next time,
---